Graduation is a significant milestone that marks the end of one chapter and the beginning of another. Here are some graduation party ideas to celebrate this special day with your nearest and dearest!
Graduating from school or college is an exciting and significant achievement that most definitely should be celebrated with your family and friends. However, like any other event, planning a graduation party can be overwhelming, especially if you want to make it unique and memorable.
In this article, The Los Angeles Videographers share 8 ideas that will help you to plan an unforgettable celebration, whether they ara college graduation party ideas for adults or youngsters. So, get ready to impress your guests with fun and extravagance.
Here are some graduation party ideas, tips, and tricks to help you plan an unforgettable Graduation party.
#1 Choosing a theme
The first graduation party idea for a successful party is to choose the perfect theme. Not only does it help to create a cohesive atmosphere for the event, but it also sets the tone and ambiance for your celebration. Having a theme can guide your decoration choices and make your party look more composed and appealing. Moreover, the party theme can also inspire other aspects of the party, such as the menu or party entertainment.
You can consider choosing a party theme that reflects your graduate's personality and interests, making the party more personalized and meaningful. Consider the graduate's interests and hobbies, or choose a theme based on their future career aspirations.
#2 Make a budget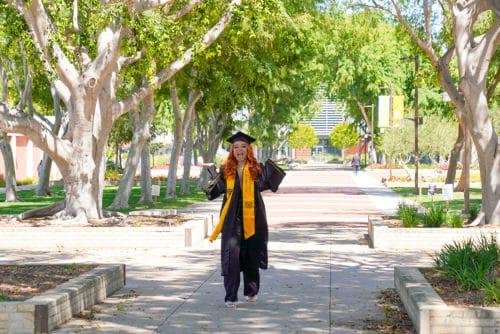 Before you start planning the party, it is essential to determine your budget. Decide how much you can afford to spend on decorations, food, drinks, and entertainment. Strictly stick to your allotted budget to avoid overspending and unnecessary stress.
#3 Plan the menu
When it comes to food, you will have plenty of options to choose from. Consider catering, hiring a food truck, or preparing the food by yourself. Finger foods and appetizers are always a hit at graduation parties because it is very easy to serve. Consider serving a signature drink, such as a punch or a cocktail, to add a special touch to the event.
#4 Create a Photo Booth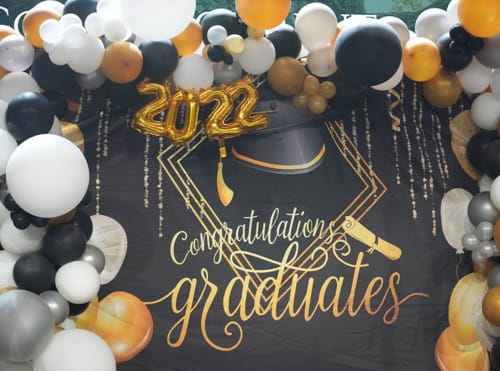 A photo booth is an excellent addition to any party. It is a fun and interactive way for guests to make lasting memories of the event. It also allows them to let loose, be silly, and have fun. Your guests can strike poses, wear props, and capture the moment in a fun and entertaining manner. Your guests can look back on the pictures and remember the special people who were there to celebrate your graduation. You can have the backdrop and props customized to match the graduate's personality or interests.
A Photo Booth is a great way to capture the joy and excitement of the event and save those memories for many years to come.
#5 Plan a few activities
It is important to keep your guests entertained and engaged through the party. Graduation parties can often be long and drawn out, with guests feeling bored and restless. Therefore planning some interesting activities can help ensure that everyone has a good time and leaves the party feeling happy and satisfied.
Lighthearted and playful activities provide an opportunity for guests to bond and create lasting memories together. Whether it's taking silly photos in a photo booth or competing in a friendly game of cornhole, these can turn into cherished memories that your guests will look back on fondly.
#6 Decorate creatively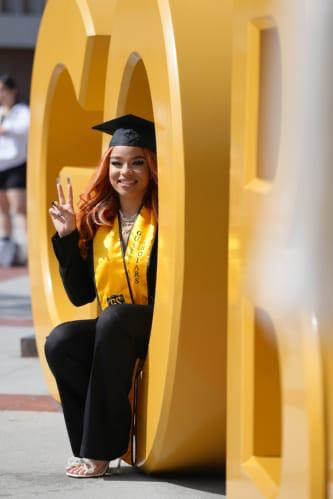 Decorations are an essential part of any celebration, and a graduation party is no exception. Creative decorations can help set the tone for the event, create a festive atmosphere, and make the celebration feel unique and special.
Balloons, streamers, and banners are classic graduation party decorations that are easy to incorporate. For a more sophisticated look, consider adding floral arrangements or lighting fixtures. Remember to decorate both inside and outside the party space for a more elegant and fancy glance.
#7 Hire a DJ or a band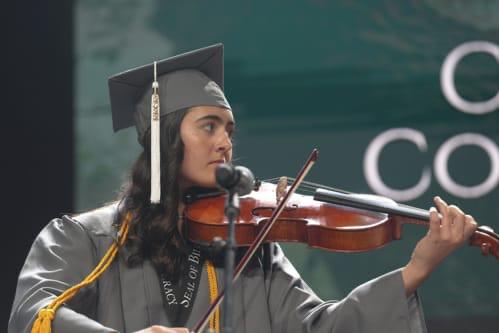 Music plays a vital role in setting the mood for any party. A DJ or live band can create a fun and lively atmosphere by encouraging guests to dance and celebrate their music. They will keep up with the energy of your party and have the guests dancing to the tunes. They will take care of entertaining the crowd and make sure that the music flows seamlessly throughout the evening
#8 Capture your memories with The Los Angeles Videographers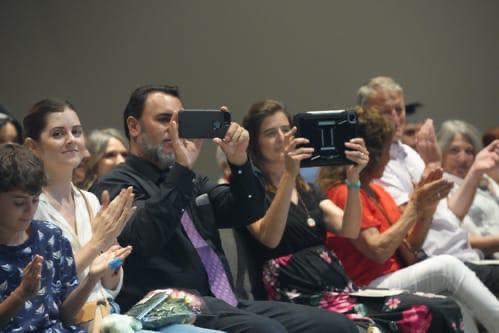 A graduation party is a once-in-a-lifetime event that deserves to be captured in a way that reflects the significance of the occasion. A professional videographer or photographer can help you preserve the memories of this important milestone for many years to come.
With The Los Angeles Videographers, you can ensure that all of the special moments, from the graduate's emotional speech to the guests' hilarious dance moves, are all captured on camera. Our professional team will make use of their expertise and experience to create high-quality photos and videos that showcase the best moments of the party. Whether you want to share those videos and photos with friends and family or keep them as a personal memento, we can help to make your graduation party unforgettable and relive it again!
Contact us now to reserve a booking!