Courthouse weddings are a private option for couples looking for simplicity, elegance, and modesty on their big day. Contrary to popular belief, weddings don't necessarily always have to be luxurious extravagant affairs.
There has been a significant shift in recent years toward more personal and simple wedding options. While courthouse weddings were formerly seen to be a quick and practical solution, it has now evolved as a preferred choice that brings a unique charm and appeal to couples wanting a more personal and charming experience.
Here, The Los Angeles Videographers will prove to you why a courthouse wedding is a simple yet elegant alternative, highlighting its benefits and sharing valuable tips for a truly delightful experience!
Read on to discover how Courthouse Weddings have captured the hearts of many couples who are seeking an easy and meaningful wedding experience.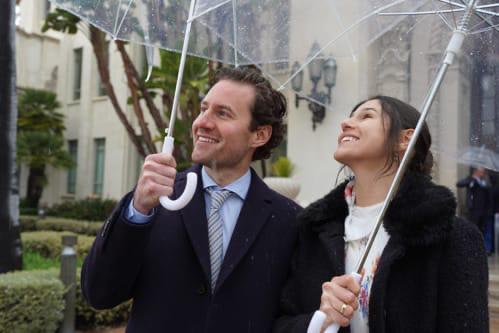 #1 Intimate
Courthouse weddings allow couples to focus on the heart of their commitment and affection for each other. Couples can arrange a more private and meaningful ceremony that really represents their special bond by removing the distractions and grandeur of a large-scale affair.
#2 Economical
One of the major benefits of a courthouse wedding is its financial savings. Traditional weddings may be costly, with prices for the venue, food, décor, and many other expenses building up. Choosing a courthouse wedding is a cost-friendly option that allows couples to spend their money to build their married life together, such as a honeymoon or purchasing their dream vehicle or house.
#3 Time-saving
Planning a destination wedding can take months or even years. Courthouse weddings, on the other hand, can be planned and organized in a short period of time. Within a few weeks, the couple could receive their marriage license, set a date, and exchange vows, making it a great alternative for couples who prefers a relatively shorter engagement period or if they are in a time constraint.
#4 Adaptability
Courthouses frequently provide flexible scheduling on both weekdays and weekends. Couples may pick a day and time that works best for them as well as their loved ones, rather than being restricted by the constraints of traditional wedding settings.
#5 Low Anxiety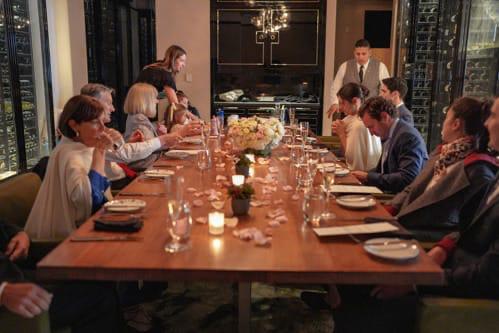 For some couples, the strain and stress of arranging a high-end wedding can be extremely overwhelming. Courthouse weddings are more casual and stress-free, allowing couples to focus on themselves.
#6 Visual Appeal
Courthouse weddings are aesthetically attractive and quite elegant. Many courthouses have gorgeous architectural building designs and attractive settings which are perfect for picturesque and outstanding wedding photographs.
Couples can even dress formally or as informally as they wish, giving them a preferable choice that suits their unique tastes and styles.
#7 Important customs
Courthouse weddings provide the opportunity to add important customs or cultural heritage into the intimate ceremony. Couples can add personal details to their courthouse wedding that are meaningful to them, such as exchanging unique vows, adopting symbolic traditions, or wearing traditional attire.
#8 Prioritizing Relationships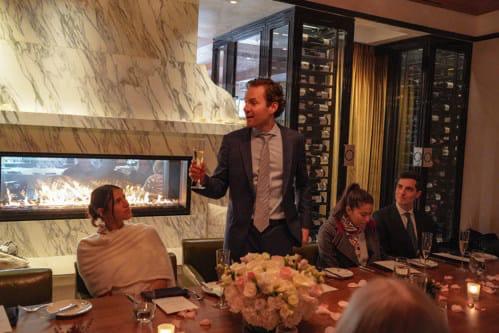 Because there are fewer guests invited, courthouse marriages have a higher importance on spending time with their nearest and dearest. The lovely atmosphere promotes meaningful connections and a sense of unity, keeping the spotlight on the couple and their dearest loved ones.
#9 Environmental Friendly
In an age where sustainability is becoming increasingly valuable, courthouse weddings adhere to the concepts of limiting waste and lowering carbon footprints. Couples may enjoy their big day without affecting the environment.
#10 Uniqueness
After tying the knot at the courthouse, couples are allowed to celebrate their wedding in any way they prefer. The choices are unlimited, whether it's holding a modest reception at a favorite restaurant, organizing a casual gathering in a nearby park, or planning a destination ceremony. Courthouse weddings will lay the groundwork for couples to plan a post-wedding party, meeting their preferences and creating long-lasting memories.

If your go-to option is a simple, elegant, and cost-effective wedding ceremony, The Los Angeles Videographers can be the perfect investment!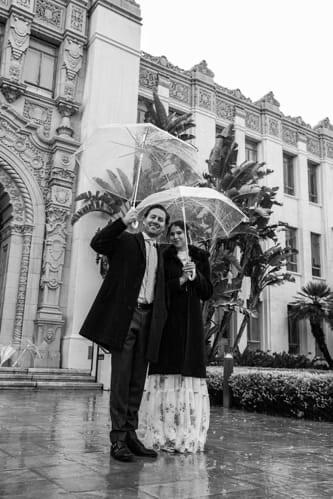 The Los Angeles Videographers
We provide professional and quality photography and videography services at very affordable prices. Whether you have your court wedding ceremony and reception in Los Angeles or anywhere around, we've got you covered! Trust us, the Los Angeles Videographers with delivering the best cinematic photos and videos that will leave you and your loved ones in shock and awe.
Contact us today, and let us bring a simple vision to life with our unmatched photography and videography.