If you're struggling to get a memorable gift for your loved ones for Eid-ul-Fitr, here is a useful guide just for you!
Eid is a special time of the year for Muslims all around the world. It is a time that celebrates the end of Ramadan, which is the holy month of fasting in the Islamic calendar. On this day, it is customary among Muslims to express their joy and give with each other by sharing gifts or money called "Eidi". This is one of the best ways to show your love to your friends and family. Choose a gift that is appropriate, thoughtful, and reflects the spirit of the occasion. If you're looking for some great gift ideas for Eid, the Los Angeles Videographers are always here to help.
Here are some ideal gifts that you can present during your Eid-ul-Fitr festival.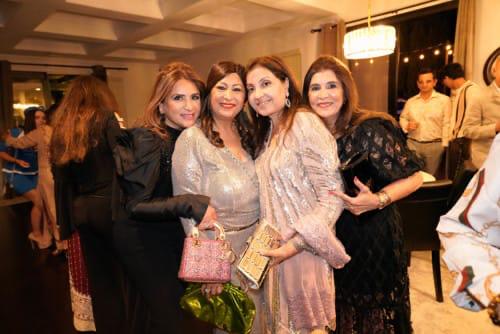 #1 Islamic Books
Books are always a great gift, and when it comes to Eid-ul-Fitr, Islamic books are simply perfect. It is a thoughtful and meaningful gift idea that can help the recipient to deepen their faith and enrich their spiritual life. You can choose from a wide range of books on Islamic history, stories of the prophets, or even books on spiritual development. 
Books have the potential to impact the recipient's life for years to come. The knowledge and guidance provided by these books can help in continuing one's learning and growing in faith beyond the festive season.
#2 Dates and sweets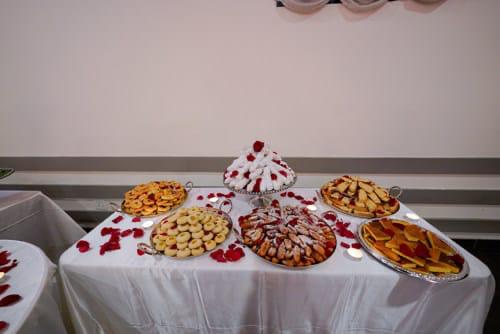 Dates and sweets are traditional gifts during Eid ul-Fitr. These universally loved treats are enjoyed by everyone from young to old. 
Dates and sweets are also relatively affordable and widely available and can be purchased from a range of stores, from candy shops to grocery stores and convenience stores. This accessibility makes it an easy and convenient gift to pick up on short notice. You can also get creative with the presentation by presenting them in a decorative basket or a box.
#3 Prayer Mats
Prayer mats are another great gift idea for the Eid festival. They are an essential item for Muslims to perform their daily prayers. You can choose from a range of designs and materials, such as velvet, silk, or cotton. You can also add a personal touch by embroidering the name of the recipient on the mat to make it even more special.
#4 Clothing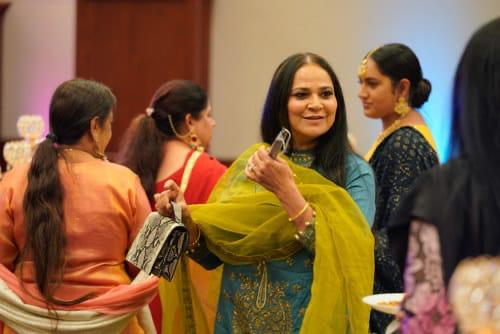 Eid is a time of celebration and dressing up in new clothes. Gifting new clothes symbolizes new beginnings. They are also a practical gift that people can wear and enjoy. You can opt for traditional clothing such as a salwar kameez, abaya, or kaftan and also gift modern clothing like a stylish dress or shirt. Just make sure you choose something that is modest and appropriate to gift for the occasion.
#5 Oud/ Ittar
Perfumes are a classic gift idea for any occasion, and Eid ul-Fitr is no exception. Oud and Ittar are traditional fragrances that are often associated with Eid celebrations.
They are deeply rooted in Islamic and Middle Eastern culture, making them a culturally significant gift for Eid. Oud/ Ittar are often used during religious ceremonies and celebrations, and giving them as a gift can demonstrate an understanding and appreciation of Islamic culture.
Oud and Ittar are also known for their rich, complex scents. They come in a variety of scents, from floral to musky, and can be chosen to match the recipient's style and preference.
#6 Home Decor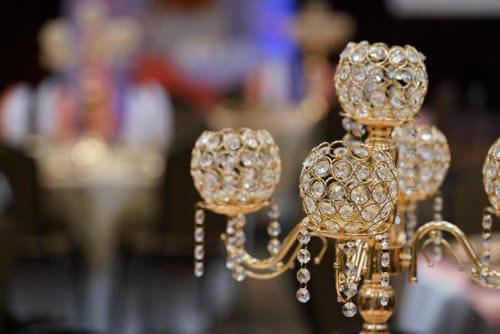 Home decor items such as Islamic wall art, Quranic verses, or Islamic calligraphy make great gifts for Eid-ul-Fitr. They will not only add beauty to the recipient's home but also serve as a reminder of Islamic teachings and values.
#7 Gift cards
If you're not sure what to give or what your recipient will like, a gift card is the most practical option. You can choose a gift card from an Islamic bookstore, a halal restaurant, or an Islamic clothing store. This way, the recipient can select and buy whatever they like.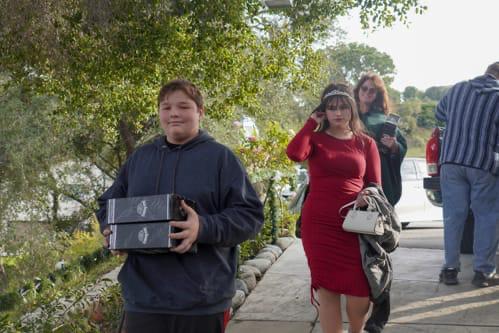 The Los Angeles Videographers
Eid is a divinely ordained time for celebration; a time to share joyful memories, exchange gifts, recite prayers, and show gratitude. 
Make sure to hire a professional videographer or photographer to record and capture your beautiful memories from this day, so that you can come back to them whenever you wish. Our team of qualified professionals will ensure that all your joyful and spiritual memories are captured and edited according to the way you like.
Ring up the Los Angeles Videographers, to reserve your booking for Eid now!