Ever found yourself wondering how to dress for an Indian party while incorporating contemporary vibes in the USA? 
Indian parties are well known for their unique fusion of cultures and styles. From dazzling wedding ceremonies to fun and spirited festivals, each event presents an opportunity to wear attire that not only reflects your personal style but also pays homage to India's rich heritage. Whether it's a traditional wedding, a religious festival, or a casual get-together, dressing appropriately for Indian parties is extremely crucial. Dressing for an Indian party is about embracing a cultural heritage, respecting traditions, and celebrating diversity. 
In this article, The Los Angeles Videographers will explore five essential tips to help you dress impeccably for any Indian party, ensuring you make a lasting impression while respecting the cultural nuances.
5 Essential Tips On How To Dress For An Indian Party In the USA
#1 Understand the Occasion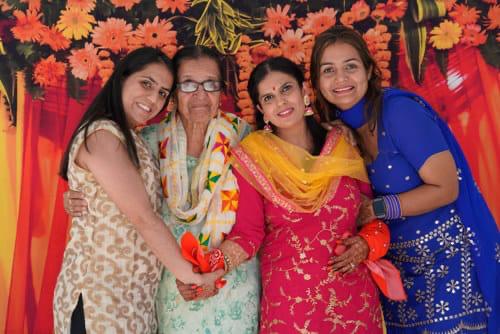 Understanding the occasion is paramount when choosing your attire. Indian parties vary, from the luxury of traditional weddings to the simplicity of religious gatherings. Each event holds unique cultural significance and dictates specific dress codes. For instance, weddings often demand elaborate traditional attire, such as sarees for women and kurta-pajamas for men. Religious festivals might require modesty in clothing choices in order to emphasize cultural respect. Therefore, the number one step to dress for an Indian party is to research the event and align your outfit with the expectations.
#2 Embrace Traditional Attire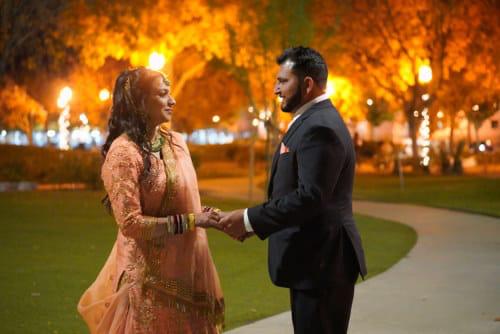 Traditional Indian clothing gives out elegance and grace. For women, sarees come in a variety of fabrics, colors, and designs, allowing you to choose one that complements your complexion and personal style. Anarkali suits and lehengas are other popular options for festive Indian parties. For men, the classic kurta-pajama or sherwani, paired with appropriate accessories, exudes the traditional charm. Embrace the richness of Indian textiles and embroidery, letting your attire tell a story of cultural heritage and timeless fashion.
#3 Accessorize Thoughtfully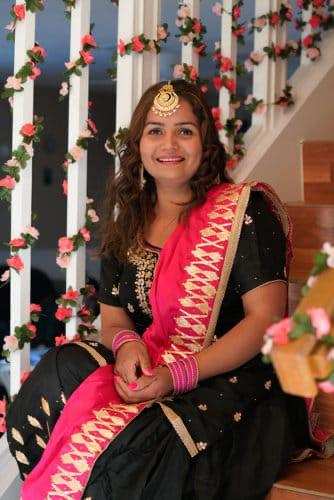 Accessories play a pivotal role in completing your Indian party look. For women, traditional jewelry like earrings (jhumkas), bangles, and necklaces add a touch of sophistication. Opt for pieces that harmonize with your outfit's colors and embroidery. Men can enhance their attire with turbans, pocket squares, and elegant cufflinks. While accessories add allure, strike a balance as too much jewelry can overwhelm your outfit. Thoughtful accessorizing enhances your appearance without overshadowing your attire's beauty and this is an important tip to dress for an Indian party.
#4 Pay Attention to Grooming and Makeup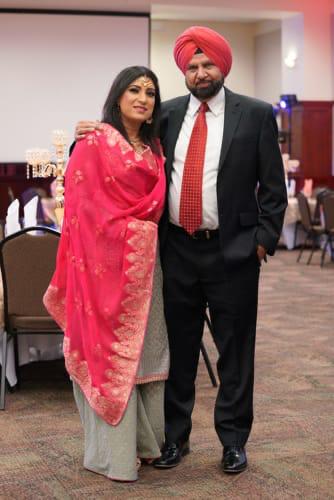 Grooming and makeup play important roles in perfecting your Indian party look. For men, a well-groomed appearance, including a neatly styled hairstyle and trimmed beard, adds finesse and charm. Women, on the other hand, can enhance their natural beauty with subtle makeup. Earthy tones for eyeshadows, a touch of blush, and the right lipstick shade can accentuate features without overpowering. Remember, the goal is to highlight your best features while maintaining a sophisticated, natural look that complements your attire at any Indian party.
#5 Respect the Cultural Sensitivities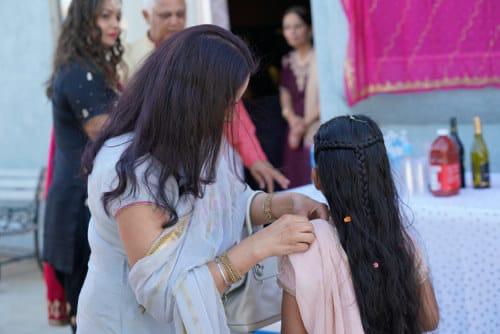 Respecting cultural sensitivities is fundamental when dressing for Indian parties. Modesty is often valued, especially in religious events. Choose outfits that cover appropriately, respecting the traditions of the event. Additionally, be aware of specific dress codes; some occasions might require specific colors or styles. Understanding the cultural context demonstrates your respect for the hosts and the event, fostering a sense of harmony and appreciation.
The Los Angeles Videographers
The Los Angeles Videographers from the heart of Hollywood are experts in the art of preserving the cherished moments of any Indian event. Our unparalleled dedication and skill in capturing the essence of every ritual, emotion, and celebration make them unrivaled in the Videography/ Photography field. With a passion for storytelling, their work transcends mere photographs and videos; it captures the very soul of your occasion.
Entrust your special events with The Los Angeles Videographers to ensure that every special moment is preserved carefully. Contact us now to reserve your booking!