Explore five elegant Indian Wedding Outfits for Men to elevate your wedding day to a grand celebration of fashion and tradition.
Indian weddings are full of cultural richness and vibrant traditions, and the rich attires of the bride and groom stand out at the heart of these celebrations. For the groom, selecting the perfect wedding attire is not just a choice; it's a statement. It's about honoring heritage while embracing contemporary fashion. Join The Los Angeles Videographers as we delve into some exquisite Indian wedding outfits for men, each intricately designed to merge tradition with innovation.
5 Elegant Indian Wedding Outfits for Men
#1 The Sherwani For A Timeless Classic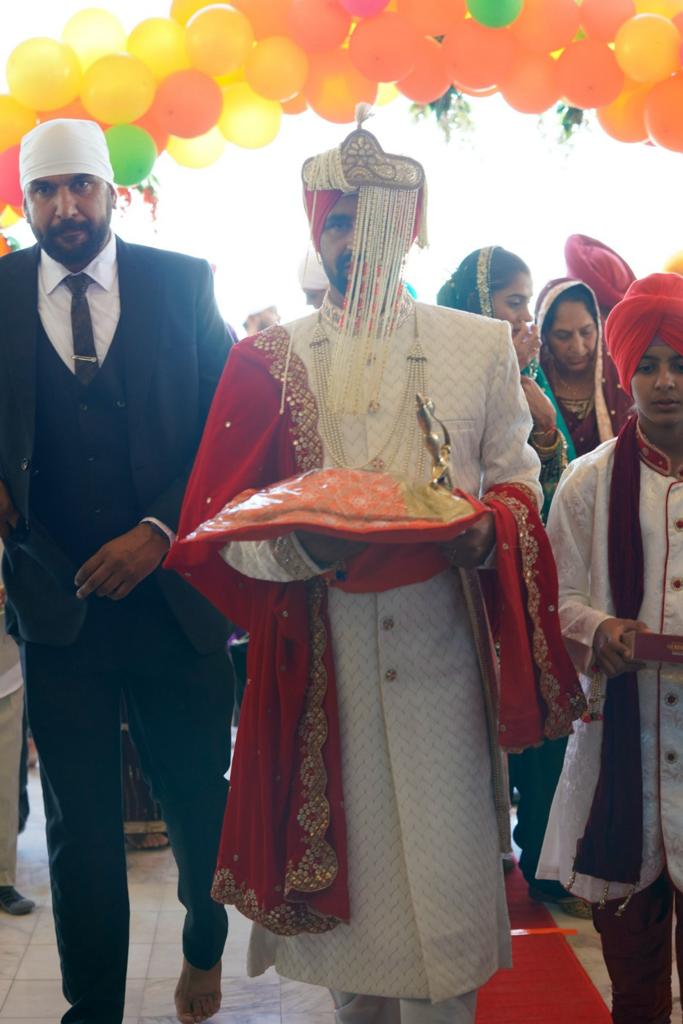 The Sherwani stands as the epitome of traditional Indian men's wedding attire. With its origins rooted in the Mughal era, the Sherwani has transcended time and fashion trends, maintaining its regal charm. This long coat-like garment, often adorned with intricate embroidery and embellishments, exudes an aura of sophistication. The Sherwani comes in various styles, including the Achkan Sherwani with its straight-cut silhouette, the Angrakha Sherwani featuring an overlapping closure, and the Indo-Western Sherwani, blending traditional aesthetics with contemporary cuts. The Sherwani's versatility allows the groom to choose a style that resonates with their personality, making it a great choice for Indian weddings.
#2 The Bandhgala Suit For Modern Royalty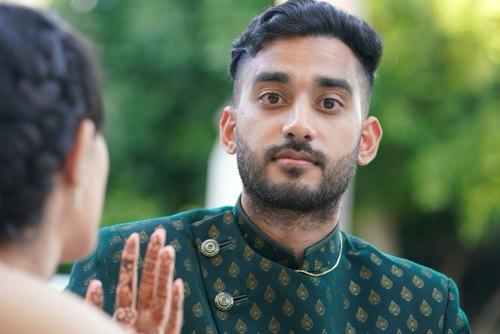 The Bandhgala Suit combines Indian tradition with Western tailoring. Originating from the royal city of Jodhpur, this suit is characterized by its high-necked, closed-collar design and tailored fit. The Bandhgala Suit gives out an air of modern royalty, making it a preferred choice among fashion-forward grooms. Crafted from luxurious fabrics such as silk, velvet, or brocade, this ensemble is often adorned with intricate embroidery or embellishments, elevating its elegance. Whether paired with Jodhpuri pants or classic trousers, the Bandhgala Suit epitomizes refined style and sophistication, making a groom stand out on his wedding day.
#3 The Jodhpuri Suit
Hailing from the land of kings, the Jodhpuri Suit embodies the grandeur of Rajasthan's royal heritage. This attire is characterized by its distinct cuts, including a structured jacket with a Nehru collar, often paired with fitted trousers or churidar pants. The Jodhpuri Suit portrays a regal charm, making it a popular choice for traditional Indian weddings. The ensemble is often complemented by embroidered traditional Indian shoes and an intricately designed turban, completing the royal look. Crafted from rich fabrics and adorned with exquisite embellishments, the Jodhpuri Suit ensures the groom looks majestic on his wedding day, capturing the essence of Rajasthan's opulence and cultural heritage.
#4 Kurta Pajama with Nehru Jacket For A Contemporary Ethnicity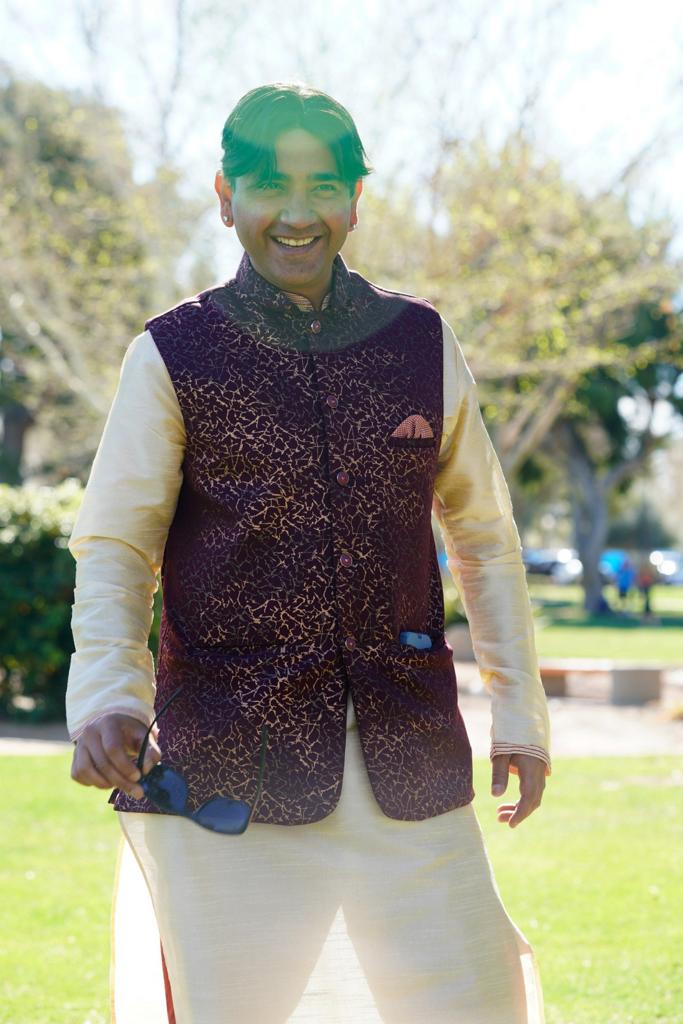 For grooms seeking a blend of tradition and contemporary fashion, the combination of Kurta Pajama with a Nehru Jacket offers the perfect solution. It is a classic Indian attire consisting of a long tunic paired with straight-cut pants, elevated to new heights when paired with a Nehru Jacket. The Nehru Jacket, named after India's first Prime Minister, Jawaharlal Nehru, features a mandarin collar and a buttoned front, adding a touch of sophistication to the ensemble. This fusion outfit embraces cultural heritage while incorporating modern elements and making it a popular choice for various wedding events. Available in a plethora of colors and fabrics, the Kurta Pajama with Nehru Jacket allows grooms to express their style with grace and elegance.
#5 Indo-Western Fusion Outfit To Embrace Modern Trends
In the realm of contemporary Indian wedding fashion, the Indo-Western Fusion Outfit stands as a testament to creativity and innovation. This ensemble seamlessly blends Indian aesthetics with Western silhouettes, resulting in outfits that are both stylish and comfortable. From dhoti pants paired with tailored jackets to asymmetrical kurtas teamed with churidar, the possibilities are endless. These modern Indian wedding outfits often feature bold colors, intricate embroidery, and modern cuts, appealing to the fashion-conscious groom. Indo-Western Fusion Outfits offer versatility, allowing grooms to make a bold fashion statement while honoring their cultural heritage.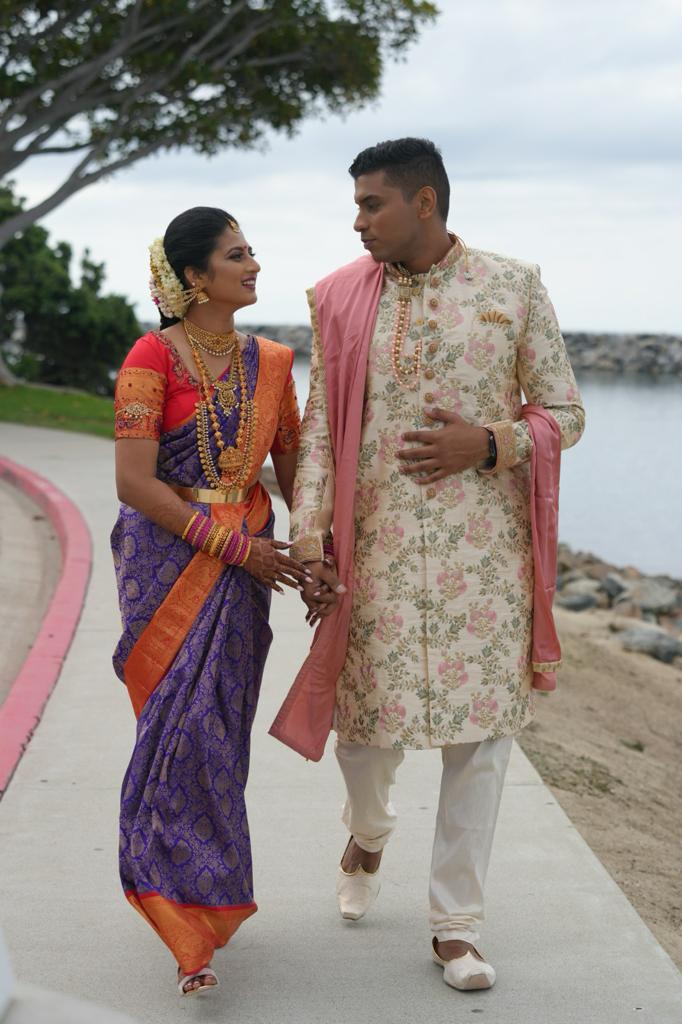 The Los Angeles Videographers
Capturing every emotion of your wedding day is an art and The Los Angeles Videographers from the heart of Hollywood can be your artist to script your love story with cinematic finesse.
Entrust your cherished and emotional moments with our expert team of cameramen and creative editors, where each loving glance and every smile is stored in your memory forever. With The Los Angeles Videographers, your Indian Wedding becomes an everlasting tale that can be witnessed by generations to come. Don't just celebrate your Indian wedding for a single day; immortalize your special love with The Los Angeles Videographers, where every story is made into an eternal masterpiece.
Contact us now to reserve your booking.