Looking for a camera crew to capture your uplifting rock concert? Well, you've come to the right place!
Rock concerts are electrifying experiences that leave a lasting impression on the participants. The combination of thrilling performances, pulsating energy, and a passionate audience, creates an atmosphere that can be truly magical!
But what does it take to create an unforgettable live music event? Here, The Los Angeles Videographers will help you uncover the secrets to crafting a magical rock concert experience for your audiences and keep them grooving way past your concert.
Read on to find out the 5 top secrets to creating an unforgettable live rock concert.
#1 Exciting Lineup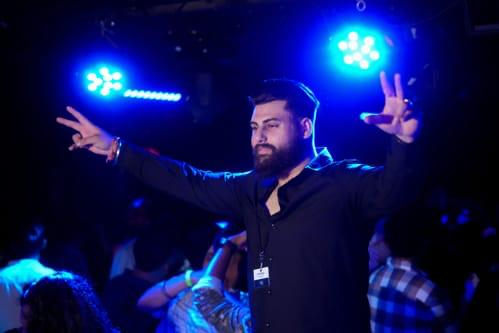 The base of any successful music concert lies in the lineup of songs! Curating a diverse and engaging group of artists will ensure that your audience can have a dynamic experience. Consider the music genres, popularity, and fanbase of the performers to create a balanced mix. Look for artists who are known for their energetic stage presence and captivating performances.
To keep your event exciting and engaging, it's crucial to strike a balance between well-known headliner artists as well as up-and-coming artists with promising talents. By carefully organizing the lineup for your rock concert, you can set the stage up for an unforgettable live music experience!
#2 Stage Production
Stage production plays an important role in fostering a visually stunning and mesmerizing concert experience. Make sure to invest in quality sound systems and lighting equipment to ensure optimal audio and visual impact. Collaborate with experienced stage designers to create a captivating backdrop that complements the music as well as the performers. You can also make use of special effects, pyrotechnics, and visuals that synchronize with the music to create an exciting and multi-sensory experience.
#3 Audience Engagement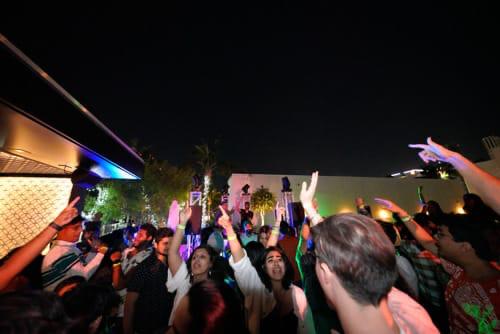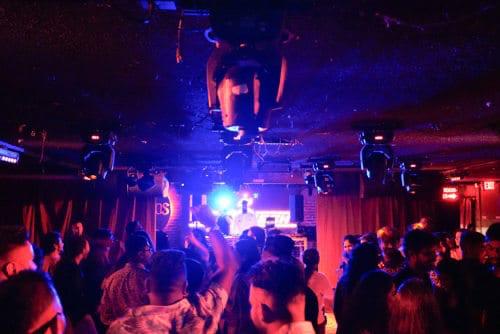 Rock concerts are not just about the performers; they are also connected to the passionate audience!
Therefore, encourage your audience to engage by providing opportunities for interaction. Consider incorporating activities like crowd sing-alongs, call-and-response moments, or even fan contests.
You can also engage with the audience through social media, before and during the event, to build anticipation and excitement.
Integrate live streaming options for the fans who can't attend in person, so that they can be a part of the virtual experience as well. By fostering audience engagement, you will be able to create a shared sense of connection and make the event memorable and joyful for everyone involved!
#4 Logistics and Safety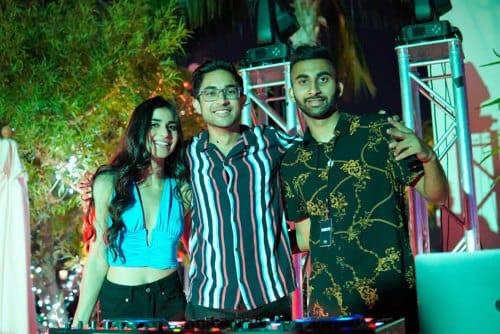 Behind every successful rock concert, there is meticulous planning and attention to logistics and safety. Ensure you have an active event management team that handles everything from ticketing to crowd control to backstage operations. Prioritize safety measures by working closely with venue staff, security staff, etc. to create a secure environment for all the attendees. Make sure to implement crowd management strategies such as establishing clear emergency protocols, and providing sufficient facilities for first aid, washrooms, etc. By addressing logistical considerations and prioritizing safety, you can make sure that you create a stress-free and enjoyable experience for everyone participating.
#5 Capture the Best Photographs and Videos with The Los Angeles Videographers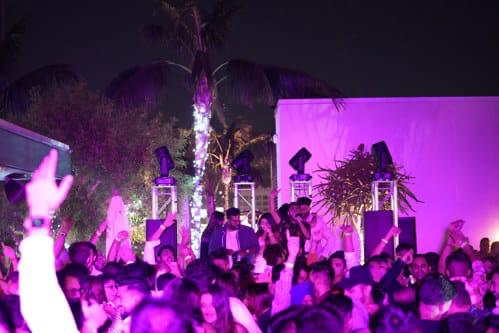 The final secret to creating an unforgettable rock music event is to make sure you hire a professional videographer and photographer to capture all the important memories of your event!
Live music events are full of energy, emotion, and unique moments and the Los Angeles Videographers have the professional skills and equipment to capture these moments in high-quality photos and cinematic videos. From the electric atmosphere of the crowd to the intense expressions of performing faces, we can help you document your event in a way that allows people to relive the experience long after it's over. We can also capture the important moments between artists and their fans, backstage interactions, and behind-the-scenes as souvenirs for ages to come.
Let the rock concert magic unfold, and make your event truly unforgettable and phenomenal for all music lovers!
Contact the Los Angeles Videographers now, for an affordable videography and photography service.