Create your own Oktoberfest Event in Los Angeles by following a few simple steps from The Los Angeles Videographers!
Los Angeles, a city known for its diversity and vibrant culture, offers a unique environment for creating your very own Oktoberfest event. Imagine the sights, sounds, and flavors of Bavaria coming to life amidst the backdrop of this bustling metropolis. In this article, The Los Angeles Videographers will guide you through the steps of organizing an Oktoberfest celebration in Los Angeles, ensuring that your event stands out.
Here are a few ways you can create an authentic Oktoberfest Event in Los Angeles to share the Bavarian spirit.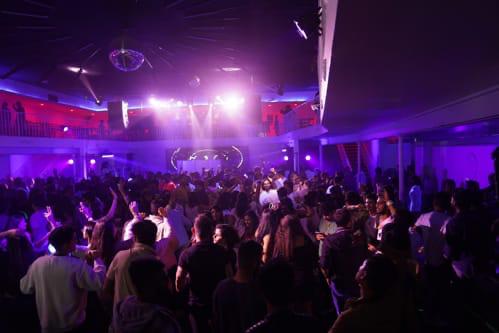 #1 Define Your Event Vision
Before embarking on this exciting journey, it's essential to define your event vision. Consider the atmosphere you want to create, the theme, and your target audience. Whether you envision a traditional Bavarian affair or a modern twist on Oktoberfest, a clear vision will serve as your guiding light throughout the planning process.
#2 Choose the Perfect Venue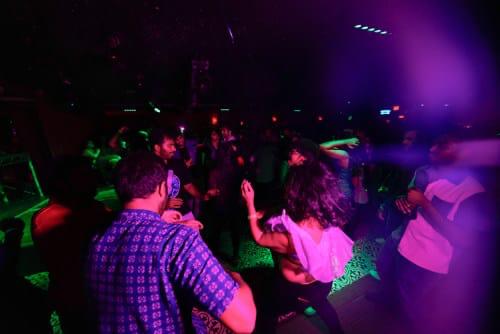 Selecting the right venue is paramount to bringing your Oktoberfest vision to life. Los Angeles offers a variety of options, from spacious outdoor gardens to rustic indoor spaces. To make the best choice, consider factors like capacity, accessibility, and the ambiance that aligns with your theme. Some popular venues for Oktoberfest events in Los Angeles include breweries and cultural centers with a Bavarian touch.
#3 Craft an Authentic Bavarian Menu
Authentic Bavarian cuisine is the heart and soul of any Oktoberfest celebration. Collaborate with local chefs and caterers who specialize in German cuisine to curate a mouthwatering menu. From hearty sausages and crispy pretzels to rich schnitzel and sauerkraut, ensure your guests savor the flavors of Bavaria. Do not forget to offer vegetarian options to cater to a diverse audience.
#4 Create a Memorable Atmosphere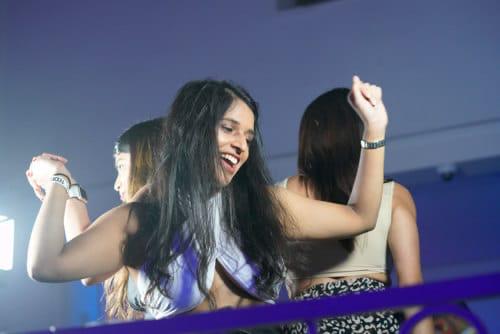 Transforming your chosen venue into a Bavarian haven requires an attractive event design. Incorporate décor elements such as Bavarian flags, beer steins, and rustic wooden furniture to evoke the Oktoberfest spirit. Lighting plays a crucial role in setting the mood; consider warm, ambient lighting to create a cozy and inviting atmosphere. Enhance the experience further with traditional Bavarian music to transport your guests to the heart of Munich.
#5 Engaging Entertainment
Entertainment is a key component of any successful Oktoberfest event. Live music is a must; consider hiring a traditional oompah band or folk performers to keep the event energetic and lively. Organize traditional Oktoberfest games and contests, such as stein-holding competitions, yodeling contests, or even a Bavarian costume contest. The more interactive and fun the entertainment, the more memorable your event will be.
#6 Curate an Impressive Beer Selection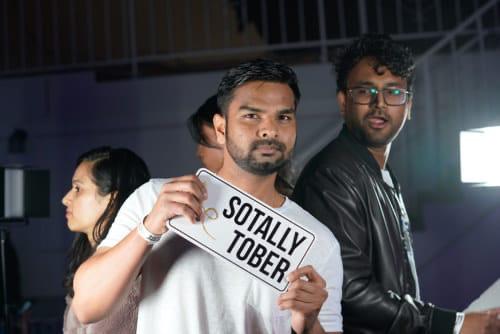 Beer is at the center of Oktoberfest celebrations, and Los Angeles has a thriving craft beer scene. To make your event stand out, curate an impressive selection of authentic German beers. Offer a variety of styles, including lagers, pilsners, bocks, and wheat beers. Consider providing beer-tasting flights or suggest beer pairings with your Bavarian dishes to enhance the overall experience.
#7 Handle Logistics and Permits
Organizing an event in Los Angeles involves navigating various logistical aspects. Ensure you obtain all the necessary permits and licenses for your event, considering factors such as alcohol service and outdoor seating. Create a detailed checklist to keep track of tasks, timelines, and vendor contracts. Remember to arrange for insurance and security to ensure the safety of your guests.
#8 Preserve Your Memories with The Los Angeles Videographers
An event as unique as your Oktoberfest event deserves to be recorded and preserved for posterity. Capturing the essence of the celebration, the joy of your guests, and the authentic Bavarian experience is essential. This is where the expertise of The Los Angeles Videographers from Hollywood comes into play.
Our team of skilled professionals specializes in capturing the magic of events, ensuring that every moment is beautifully documented. With Hollywood's glamor and our expertise at your disposal, you can relive your Oktoberfest event over and over again. Share the Bavarian spirit with your community and preserve your memories for years to come.
Contact us now to reserve your booking!