Teacher appreciation week in Los Angeles is a special time from May 8th to May 12th that celebrates and shows gratitude for the hardworking and dedicated educators in our lives. From kindergarten to college, teachers play an extremely important role in shaping the future of our children and communities.
As a parent, student, or administrator, planning a moving teacher appreciation week can be a meaningful way to say "thank you" to these unsung heroes. It is a great way to express to the teachers their efforts and energy are valued and appreciated. By taking some time to plan and execute a special event for your beloved teachers, you will be able to recognize and honor the significant contributions that teachers have made to our society.
Here are some ideas from the Los Angeles Videographers to help to make your teacher appreciation week a success.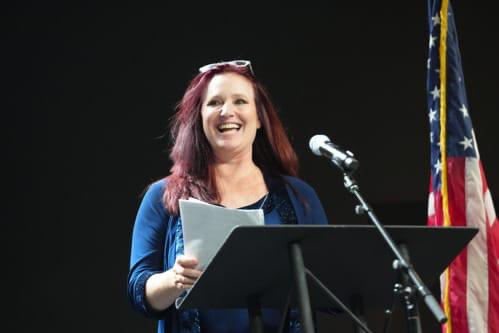 #1 Come up with a plan
The first step in throwing a successful teacher appreciation week is to start with a plan. This should include a clear timeline of activities, goals, and many more. You can get the assistance of parents, students, and school administrators and get them involved in the planning process.
#2 Get creative with gifts
While it's always nice to receive gifts, it's important to be creative and thoughtful with your gift-giving. Consider personalized notes, homemade gifts, or gift cards from local restaurants or stores. You can also pool in money and give a group gift, that the teachers can enjoy together, like a day out at a hotel or a professional development workshop.
#3 Provide snacks and treats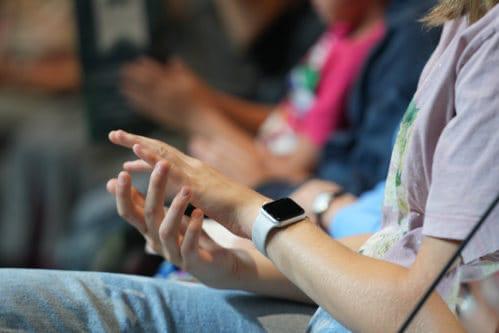 Food is always a great way to show appreciation. Set up a snack bar or provide breakfast treats in the teacher's lounge. Coordinate with parents and school administrators to provide healthy snacks and treats throughout the week. You can also set up a potluck or organize a catered lunch as well.
#4 Decorate the school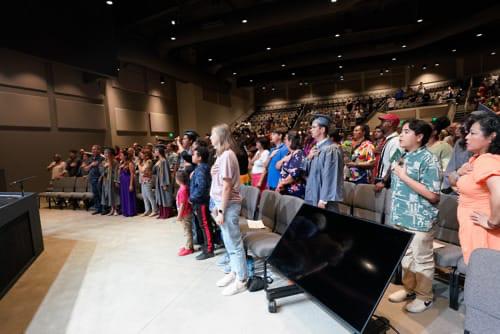 Decorate with handmade signs, balloons, and streamers. Create a bulletin board with messages of appreciation from students, parents, and the faculty. Consider decorating the classroom doors or hallways with thank-you notes or posters. Make the school feel festive and celebratory, and show teachers how much they are valued and adored.
#5 Plan special activities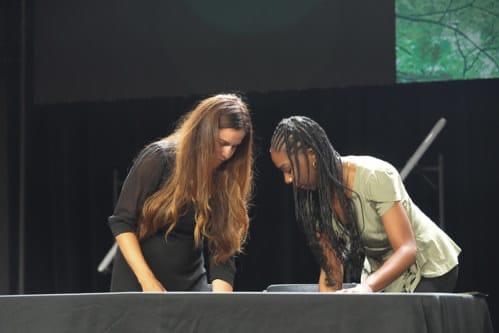 Organize special activities throughout the entire week that will be fun and entertaining for your teachers. This can include a talent show, where students and teachers showcase their unique talents and skills. You can also plan a special assembly or a school-wide parade to honor the teachers. Planning a movie day or a game day, where teachers can engage and enjoy some downtime with their colleagues is also a great idea.
#6 Record and capture your memories with The Los Angeles Videographers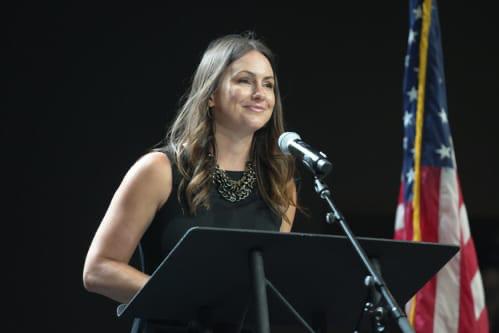 Photography and videography can be very useful mediums to capture the essence of your Teacher Appreciation Week and create lasting memories! Here are a few ways how the Los Angeles Videographers can help you record and capture your incredible memories!
-Our professional cameramen will capture all the special moments of the event such as gift receiving, participating in games or activities, and interacting with students and parents. By capturing the reactions of the teachers, parents, and students, we can help you witness how the event became a success and positively impacted your teachers. The captivated photos and charming videos can be shared among each other and preserved for the future.
-Our team of creative editors can help you create a special Tribute Video that highlights your teachers' hard work and dedication. The video can include messages of gratitude from students and parents and shared with the teachers as a special tribute to show how much they are appreciated and valued. 
#7 Share your appreciation on social media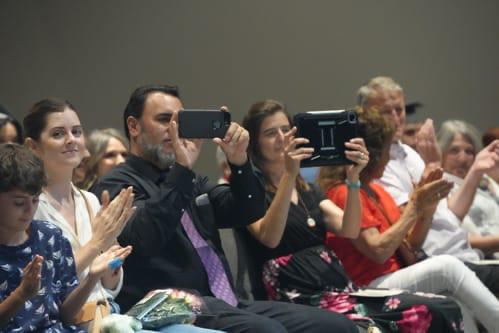 Social media is a powerful tool for spreading messages of appreciation. Share your photos and messages of appreciation on social media using hashtags like #ThankATeacher. Encourage parents, students, and the faculty to share their own messages of appreciation and celebrate the important work of your devoted teachers.
-We can also help you share your special memories of the week on social media and spread your tribute far and wide. This can also help to raise awareness about Teacher Appreciation Week and the importance of supporting and valuing your teachers.
The Los Angeles Videographers can be incredibly valuable to your photography and videography needs during Teacher Appreciation Week. Contact us now to reserve a booking!