What better way to incorporate great musical entertainment at your parties and celebrations rather than hiring a professional Tribute Artist who impersonates the "King of Rock and Roll" himself? The "Elvis" tribute artist; Sean Martin can make any event a memorable one by reviving the greatest impersonation of the all-time-favorite Elvis Presley himself.
Tribute artists are the musicians who offer great performances by combining great music, classic melodies, and polished performances. Sean "Elvis" Martin is a highly sought-after professional Elvis Tribute Artist in Los Angeles. He is a performer who impersonates and replicates not only the music but also the physical appearance of the famous American singer 'Elvis Presley'. With over 15 years of experience, he has held many mind-blowing and eventful performances all over Los Angeles and Southern California.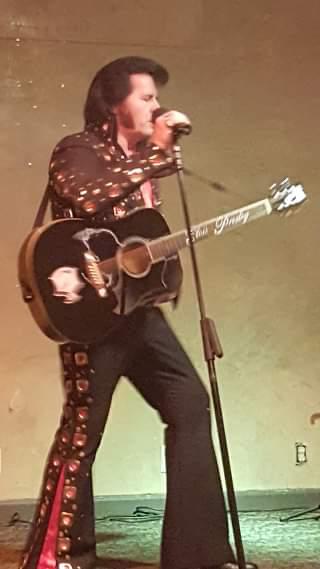 Martin is a brilliant entertainer whose voice, presence, personality, and interaction with the audience keep everyone excited on their feet. He understands the best way to maintain the energy of the event with the very best music along with onstage dance routines, enticing people directly onto the dance floor. Due to the unique and iconic reflection of 'Elvis Presley', this professional Elvis Tribute Artist (commonly known as ETAs) is hugely demanded by the people of California.
He brings out the perfect Elvis lookalike by carefully replicating the physical appearance of the "King of Rock and Roll", including the hairstyle, the sideburns, the jumpsuit outfit, and also the jewelry to replicate his fashion and style.
Not only does he look the part with his studded jumpsuits and sideburns, but he also perfectly impersonates Presley's songs and discography, bringing fans to their feet, as a huge tribute to the original artist.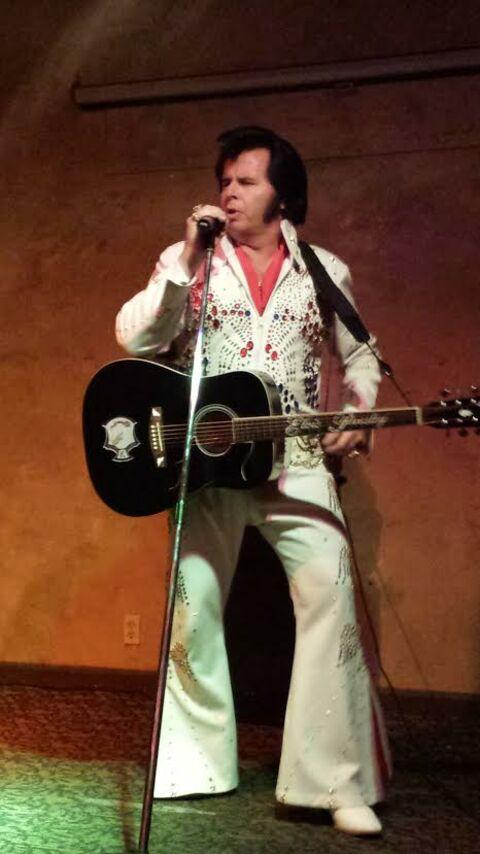 Sean "Elvis" Martin will assure you that your event is unforgettable and that your guests will be blown away and rave about his performance way into the future.
Sean has won the "Creme De La King" competition and has appeared on Good Day LA Channel 11 in 2012, 2013, and 2014, and on KTLA Channel 5 in 2014
His performances are not only limited to private parties, but he also performs Elvis Tribute Shows at weddings, birthdays, and corporate events.
To hire him for your next event, contact him via seanelvismartin@gmail.com for great entertainment.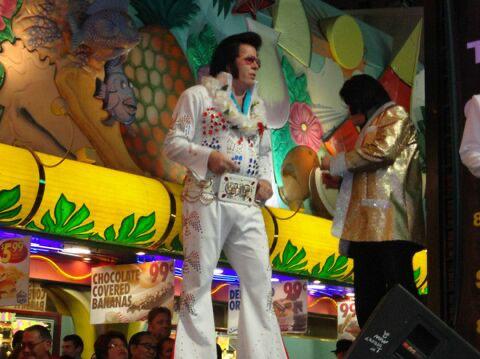 Top 5 benefits of hiring the professional Tribute Artist for your next event
Hiring a professional Elvis Tribute Artist like Sean Martin can give a more balanced audience, ensuring your guests are attracted and interested in your event.
Live tribute artists can definitely generate the hype for your event. Many people are thrilled to see live entertainment, hence, many people will be motivated to make an appearance at your party and not miss out.
Hiring a good artist frequently marks the success of the event, making it more popular on social media and increasing public engagement of the event.
Having a tribute musician to a show group demo, keeps the action going during breaks, and stimulates your audience to become part of the show willingly.
Hiring a local artist can save you a lot of effort, time, and money.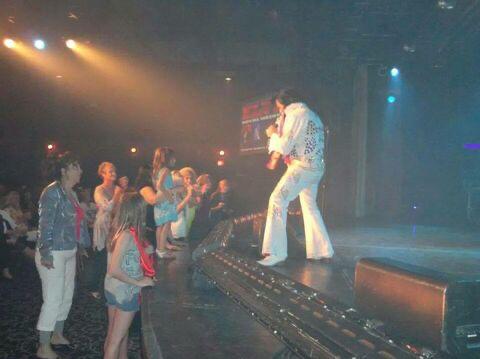 The Los Angeles Videographers
The Los Angeles Videographers are firm believers of the philosophy that great entertainment brings out your joyous self which in return, helps us capture iconic photographs and document great videos. Once you hire the best tribute artist for your event, you must make sure to hire a professional team of videographers as well, to capture the unforgettable memories of your eventful day.
The Los Angeles videographers are renowned for their professionalism and experience in capturing and providing the best photographs and videos at the most affordable prices. We employ an innovative and exciting approach to cinematically create long and short videos, as well as to capture breathtaking photos according to your requirement. Our years of videography experience blended with our creativity will contribute immensely to remembering the best memories from your amazing event. Make a memory for life by meeting your favorite artists with star status, and contact the best videographers to capture your event in order to remember it for a lifetime.