Indian weddings are not only known for their extravagance and grandeur, but also for being extremely entertaining! Indian wedding entertainment is something guests remember, apart from the exquisite feast and its pomp and pageantry.
Any Wedding requires thorough planning but to pull off a great Indian wedding, one must make sure to get the entertainment aspect spot on.
Desi weddings are known for their vibrant colors, upbeat music, and passionate dancing. The main component that makes any Indian wedding huge is the entertainment.
To ensure that your Indian wedding entertainment is top-notch, make sure to give priority to the three factors listed below.
1. Jazz up your Indian wedding entertainment with a DJ & Music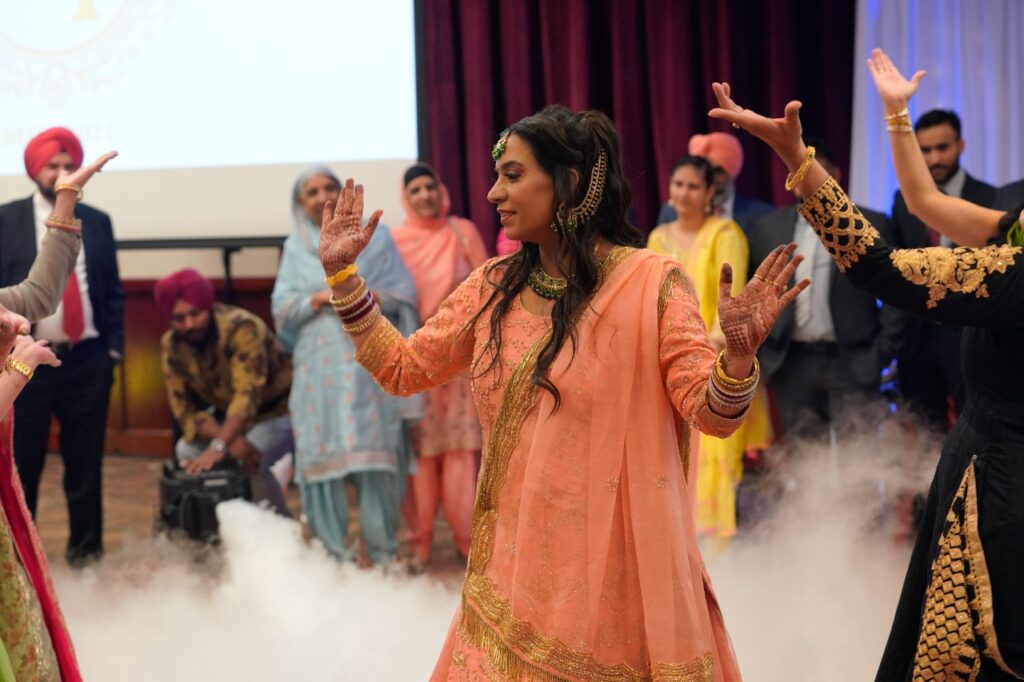 Indians are renowned for their diverse ceremonial music, which is tailored to suit each unique ceremony.
The overall success of an Indian wedding can be determined by its music. The improper selection of a song might ruin the entire occasion. Thus, music and performance take an important place in Indian festivities, especially Indian weddings. Modern Indian weddings in Los Angeles incorporate both Bollywood and Hollywood music to suit the taste of all guests attending the event.
For the ideal musical experience, find a DJ who can switch between a "Dhol" which is a traditional drum that is cylindrical in shape(quite popular amongst the Indians), and Punjabi beats to ensure your Desi wedding guests have a memorable time. You can also hire instrumentalists or a Band to suit your style.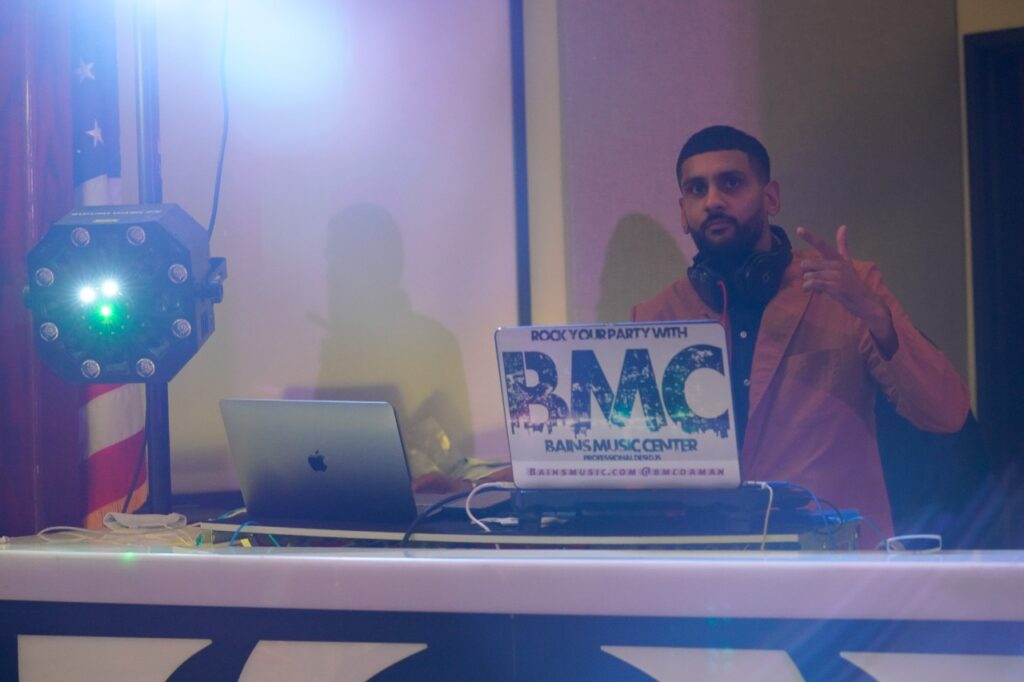 There are many different types of music at a traditional Indian wedding like the Barat, Sangeet, Vidai, etc. It is extremely important for the DJ to be aware of these differences.
The 'Barat' that is sung at the arrival of the bridegroom is louder and more ecstatic as it symbolizes the arrival of the bridegroom into the venue. The 'Vidai' on the other hand is more low-spirited as it indicates the bride leaving her home and the sadness of parting. Thus, each song and music will be specific to every situation of the ceremony, and it is important to be played in the right situations.
Although traditional Indian weddings play Indian classical music that includes instruments such as a sitar, dhol, and tabla, the Los Angeles Videographers have been a part of many Modern Indian weddings in Los Angeles that also include a DJ playing contemporary music. Hence, there is no hard and fast rule and the music can either be conventional pieces of music, folk songs, or modern Bollywood hits. If you plan to celebrate your wedding for five long days, you can even have different types of music and different bands for each ceremony.
2. Dance and performance to spice up your Indian Wedding Entertainment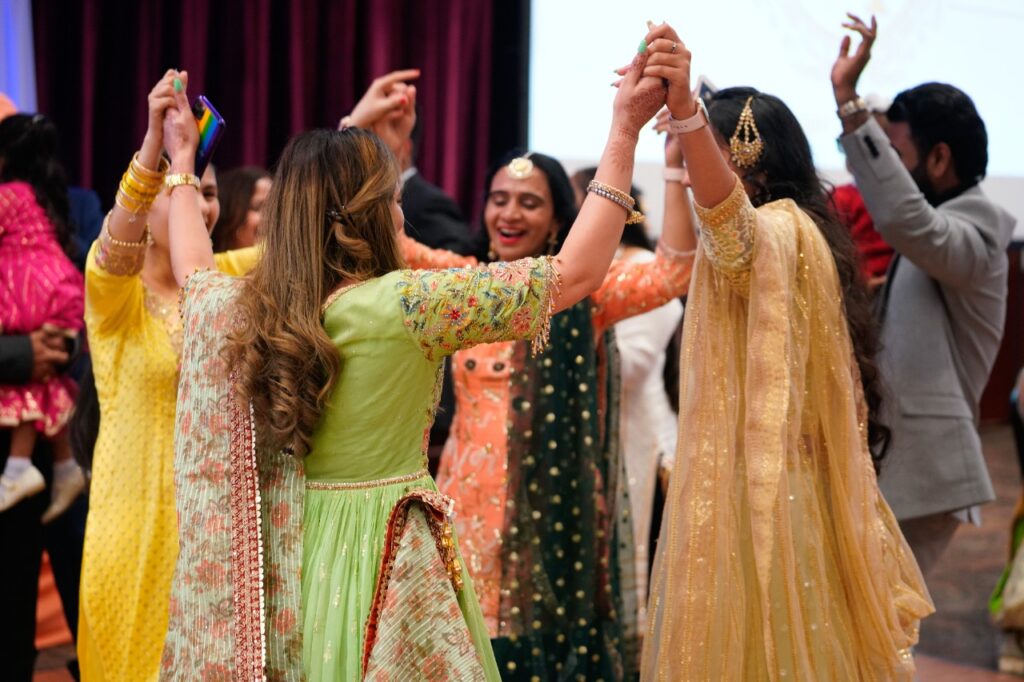 As much as Indians love their music, they are also one of the most famous nations in the world who adore dancing.
This is a statement of unquestionable fact.
Dancing is open to all guests with no age restriction. Everyone participates in the wild delight of the event, from old ladies to young ones.
Different types of Indian wedding dancing take place at different ceremonies.
Dancing begins at the mehendi ceremony by the ladies and are eventually joined in by the men. But it is the Sangeet ceremony where Indian wedding dancing reaches its height. The sangeet ceremony typically includes choreographed performances by close friends and family aimed to amuse other guests and establish a lively mood. It is carefully practiced for months in advance in order to deliver a faultless rendition of current Bollywood rock and roll. A performance also takes place at the Barat while being accompanied by a large group of live musicians playing 'dhols' (drums) and Indian trumpets known as 'shehnais'
The bhangra is another loud folk dance that is performed by the guests.
It is an extremely popular performance where the guests dance to loud Punjabi drums and beats. This dance does not require any specific coaching or instruction, which means that it can be performed by anyone on the dance floor.
Although the length of today's bridal processions may have reduced, the energy level of Indian wedding entertainment still remains as strongly passionate as it always has.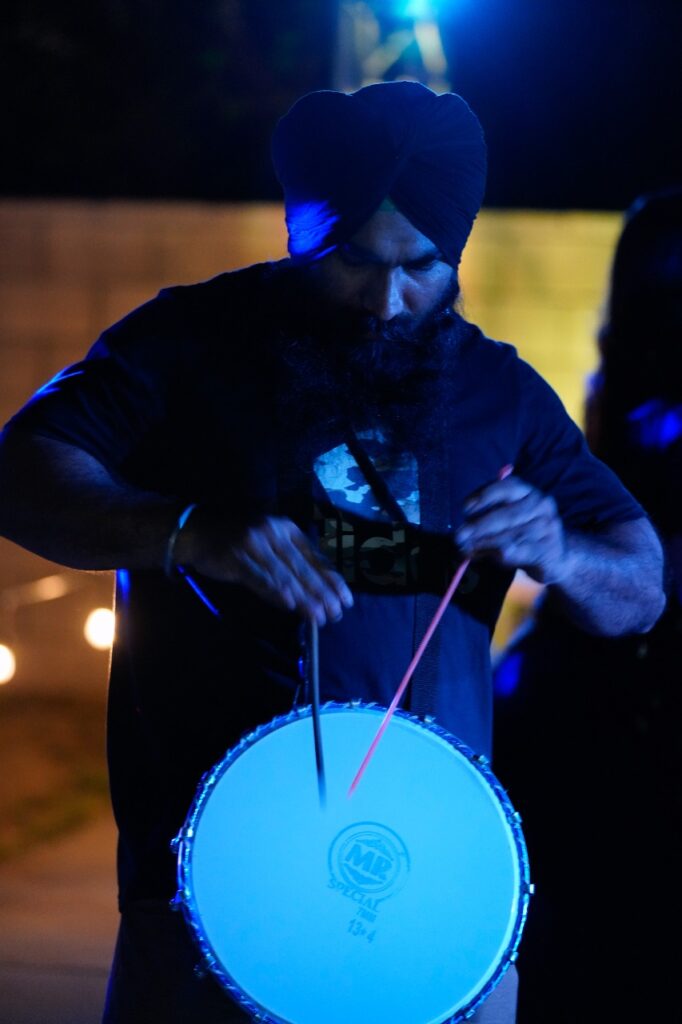 3. Traditional Games for an Indian wedding Entertainment
To maintain the entertainment at your wedding, include a few traditional Indian games to amp up your day. Indian weddings are filled with enjoyable games that both break the ice between the couple and also provide a break from the stress of planning a wedding.
Parde Ke Peeche
A Hindu marriage game called 'Parde Ke Peeche' gauges the compatibility of the bride and groom. The pair is put to the test by being asked yes-or-no questions. The catch here is that the couple must sit back to back and be separated by a sheet so that they cannot see each other's responses. The couple can enjoy playing this game as they get to know one another and begin their new lives together. In the game's western adaptation, the bride and groom grip each other's shoes and lift them in response to questions.
Dil Ka Khoj
This is a fun Indian wedding game for all the married couples attending the event. All of the husbands and wives are requested to stand in random order with their backs to each other and when a spouse yells out "Mera Dil Kahan hai", it must be identified by his/her right companion, who must yell back, "Aapka Dil mere paas hai,". This is an extremely entertaining game for all the guests participating or watching, especially when a spouse yells out to the wrong person.
Okhli
This is a traditional south Indian game with a small twist on the game of "fish the ring". In this game, the bride and her brother are given three chances to find the groom's wedding ring while it is carried around in cold, colored water. She is only given three opportunities to discover the ring.
Indian wedding entertainment is grand and elegant, which is why people tend to remember how much fun they had at a wedding.
The Los Angeles Videographers
The main purpose of the Los Angles Videographers is to capture the happiest moments of you and your family in order for you to relive and relish those moments over and over again. Choosing the right entertainment for your Indian wedding will certainly leave all your guests cheerful and merry, and we make sure to document all the experiences of your loved ones from the finest video graphic and photographic perspective.
A story told through excellent videography and photography is what gets the viewer the closest to reliving your happiest moments, over and over again. We record and capture these priceless moments so that you and your family can relive the entertainment of your Indian Wedding over and over again.
Contact us for all your Indian Wedding videographic and photographic needs.