Understanding the intricacies of a Walima Ceremony is essential because the Islamic faith is steeped in tradition, with wedding rituals handed down from generation to generation.
Los Angeles is a cultural melting pot for people from diverse ethnicities. Couples from various races and religions find it an ideal location to host their dream wedding.
Islamic weddings and Walima Ceremonies differ according to regional and spiritual differences. The customs followed by the Arab-Americans in their Walima are different from those followed in South-Asian Walima ceremonies.
Walima ceremonies in Los Angeles have created their own unique identity by incorporating some customs and practices influenced by Western culture as well.
Here are some general principles to be considered when attending an Islamic wedding or a Walima ceremony.
Wedding & stage decor
The Walima celebration marks the beginning of a new chapter in the lives of the newly wedded Muslim couple, and most families host a grand and sophisticated event to make a lasting impression.
The throne is an important structure in any Walima ceremony. It is a raised platform where the bride and groom remain seated during the course of the event.
This is the central point in any Muslim wedding and Walima Ceremony since it occupies the main position in the ceremony. Thus it is expected to be elegantly decorated. The stage and the backdrop are heavily decorated according to traditional or contemporary styles depending on the individual preferences of the couple.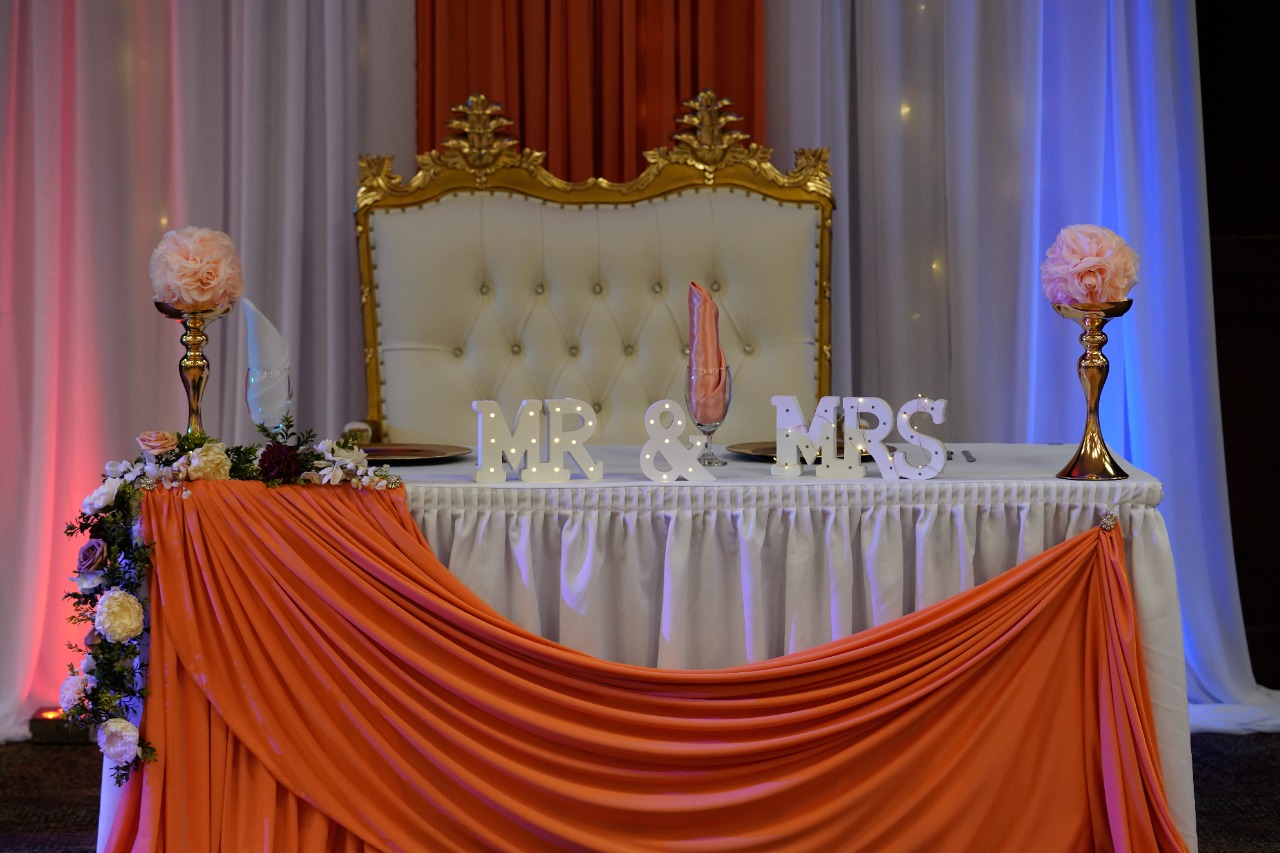 Curtains and drapes are common decorations that are used to create a beautiful ambiance in the venue of a Waleema ceremony.
Some couples make use of contemporary styles and themes and go with flowers and white decorations. In contrast, others choose a more Arabian style and decorate their venues with curtains, cushions, candles, and lanterns.
Lanterns create the ambiance of a typical Arabian Night theme and come in a variety of different sizes and shapes. The use of candles to create a magical and romantic atmosphere will coordinate well with an ideal Arabian wedding or Walima Ceremony.
Entertainment and music at a Walima Ceremony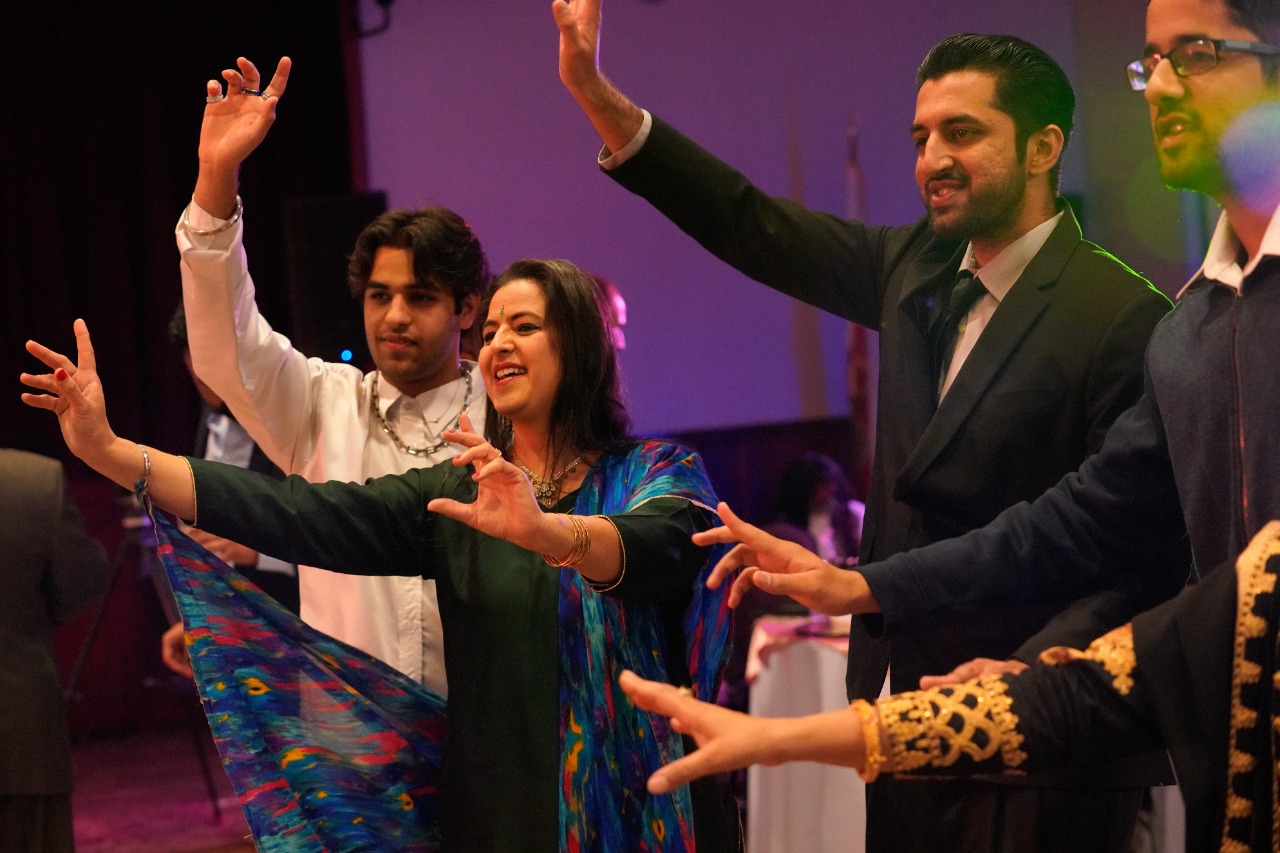 This aspect too depends on the individualistic preferences, culture, and the depth of spirituality of the families hosting the Walima ceremony. Extremely pious and devotional families may frown upon the use of music and dancing at a divine union like a marriage.
Entertainment is a huge part of most Walima ceremonies in Los Angeles and many other places in the world. Apart from the recorded music, couples treat their guests with live bands playing Islamic songs called Nasheeds. Some couples may even invite professional comedians for a live stand-up comedy show and professional dancers to make sure their guests have the best time of their lives.
Some families even organize separate dancing sessions within themselves.
Food & drinks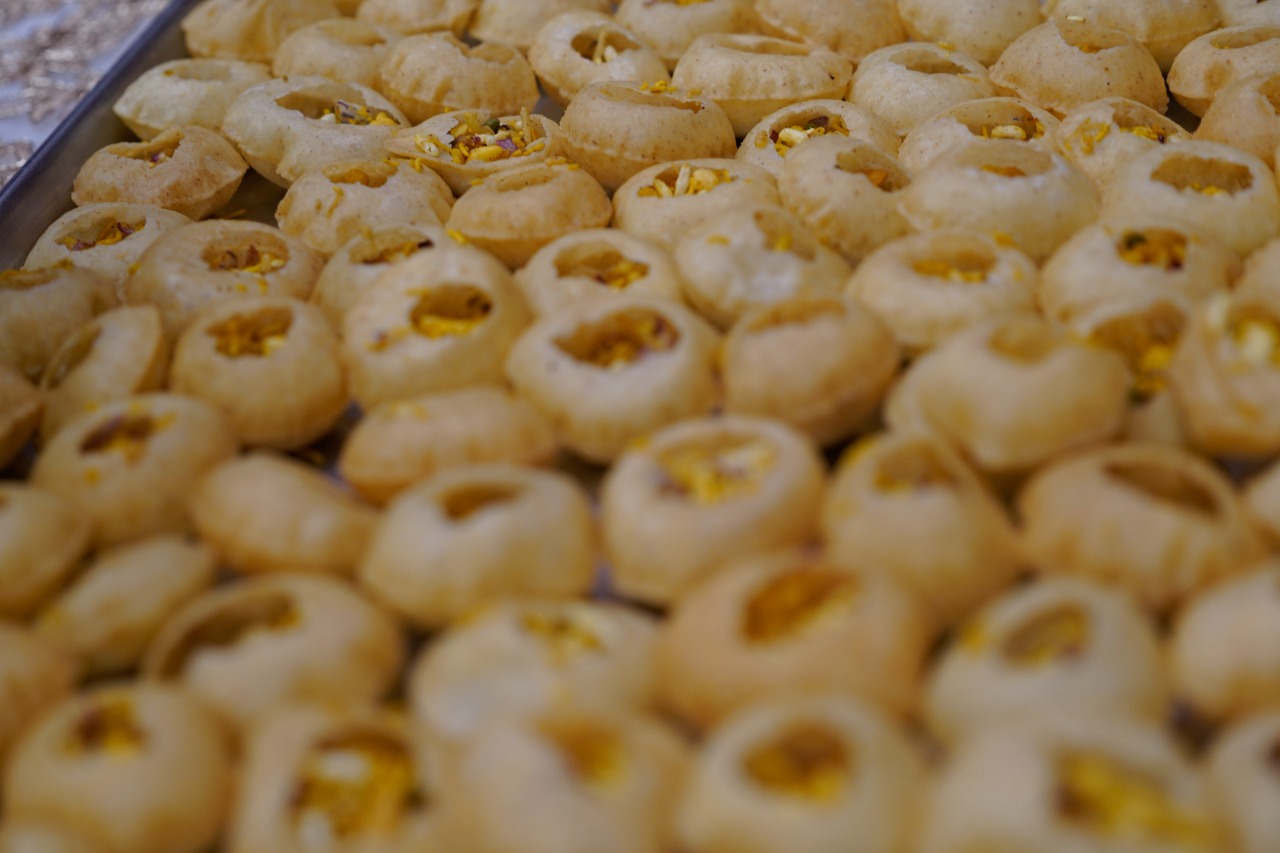 The wedding feast at the Walima Ceremony is something you wouldn't want to miss. Despite the culture or region of the couple, the Walima feast among the Muslim community is a grand spread of food and nourishment, original to the specific community they come from.
All food and beverages at a Muslim wedding are halal certified. No alcoholic beverage can be expected at any Islamic wedding as the consumption of anything intoxicating is strictly forbidden in the religion of Islam.
Separate arrangements for men and women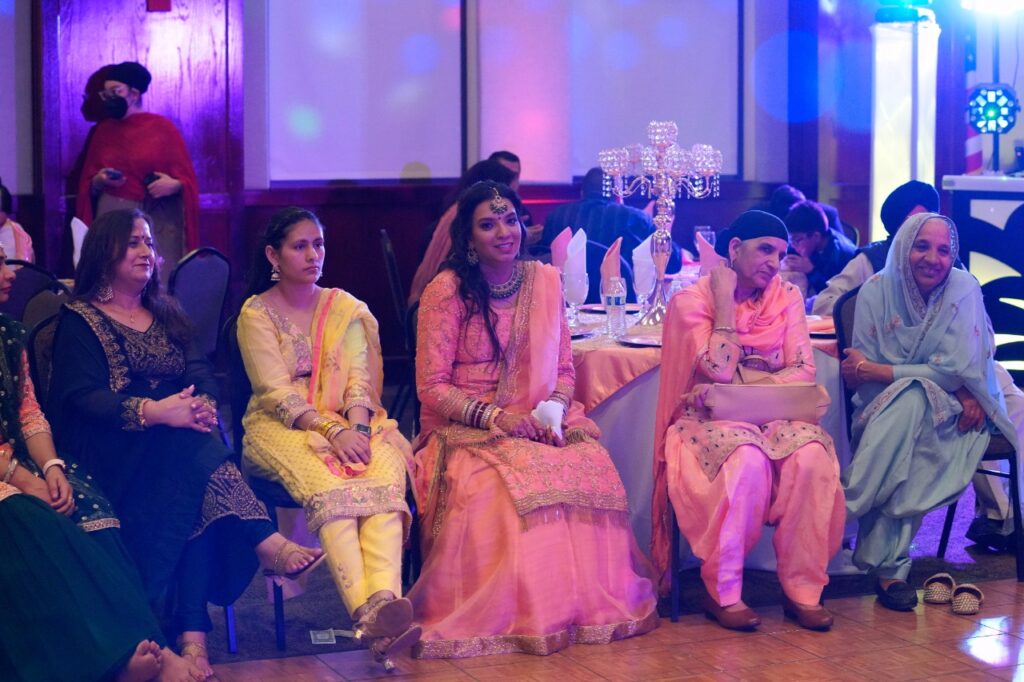 Although this aspect is not very prevalent in modern Muslim weddings or Walima ceremonies in Los Angeles, the separation of genders is pretty common in traditional Walima ceremonies. Men and women have designated areas, usually separated by a partition and both genders do not intermingle.
Suitable attire for a Walima Ceremony in Los Angeles.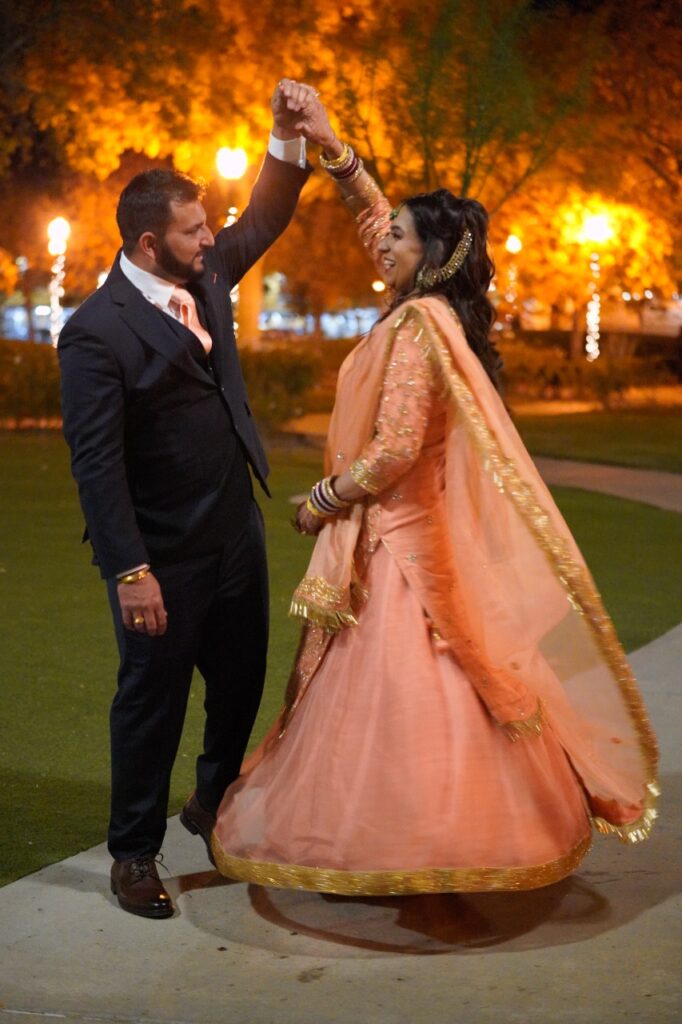 It is always recommended to be mindful of your clothing when you are planning to attend an Islamic wedding. Although it is not required for everyone to keep their head covered, modest attire is generally recommended for all genders as the Islamic culture emphasizes dignity and modesty in matters of clothing. 
Nevertheless, modern Walima ceremonies in Los Angeles do not always abide strictly by this rule and some families prefer hosting their Walima ceremonies with a more Western outlook.
The Los Angeles Videographers
Our team, The Los Angeles Videographers is here to make the memories of your Walima ceremony come to life. Either by capturing the best photographs of your ceremony or by documenting them into perfect cinematic video films, our specialized team works closely with the clients to ensure our supplies are made according to your liking.
Our highly experienced videography team are able to create exceptional productions of long and short videos to commemorate your precious moments in a way to be remembered for a lifetime. We've documented many Walima ceremonies throughout our videography journey and we always ensure that our clients would get nothing but only the best of our productions.
To hire this team of professional and experienced videographers to commemorate your upcoming Walima Ceremony in Los Angeles, please contact the Los Angeles Videographers now.